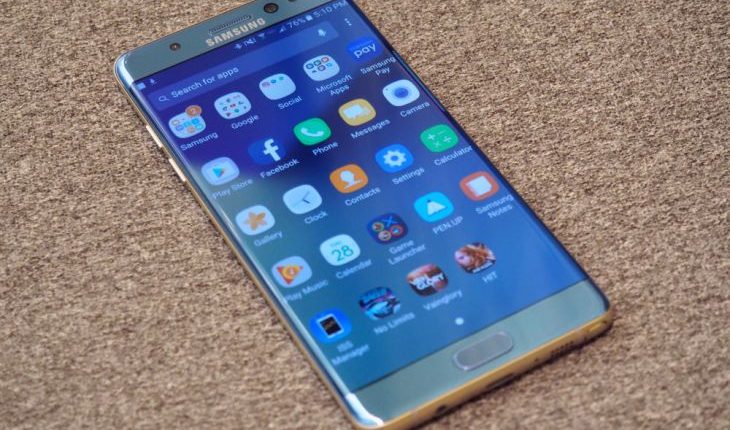 Samsung Galaxy Note 8 Repair
Samsung Galaxy Note 8 Repair
Do you need a Samsung Galaxy Note 8 repaired?
Samsung Galaxy Note 8 Repair is carried out at our shop while you are waiting. We keep all Samsung Galaxy Note 8 parts in stock for quick and cheap repairs.
| | |
| --- | --- |
| Repair Type | Price |
| Glass Only | £80 |
| Glass & LCD Complete | £170 |
| Battery Replacement | £15 |
| Speaker Problems | £30 |
| Headphone Socket | £40 |
| Silent / Volume Button Repair | £40 |
| Connector / Charging Port | £35 |
We are experts in repairing all sorts of things incorrect with your Samsung Note 8. You can easily repair your Samsung Note 8 damaged glass, restore your damaged Samsung Note 8 LCD, modify the poor Samsung Note 8 battery, fix a Samsung Note 8 Home Button, and fix your Samsung Note 8 Power Button as well as so much more. Call us today to put up your Samsung Note 8 Repair or simply just go to our PCRC Laptop Repair Nottingham location!
Smashed/non-working screen
Software problems
Hardware faults
Water damage (although it is unlikely a water damaged handset can be repaired)
Handset not turning on
Crashing
Broken casing.
We Repair Samsung Galaxy of your kind from Samsung Galaxy Note 8 to Samsung Galaxy Tab etc. It is a full-service repair including parts, work & two months warranty.
We are able to help in all this or others. Our professional repair specialist is well trained and skilled in offering various different kinds of maintenance. Most often, your Samsung Galaxy is often fixed the same day, when you are in store. With quick turnaround times and amazing, personal service, we obtain the hassle right from having your mobile phone refurbished.
If this is not repaired lets be happy to talk about the options of replacing your damaged device for a replacement or a recondition one. We delight us on customer support as well as the specialist allotted to your repair will definitely help you stay well informed of the situation of your repair , in case needed contact you with extra opportunities .
Almost all Samsung Galaxy Note 8 glass screen fixing are done onsite. In case you have mashed or dropped your Samsung Galaxy Note 8 and broken the screen do not ever be anxious as we specialize in Samsung Galaxy Note 8 screen replacements and restore devices all over the United Kingdom.