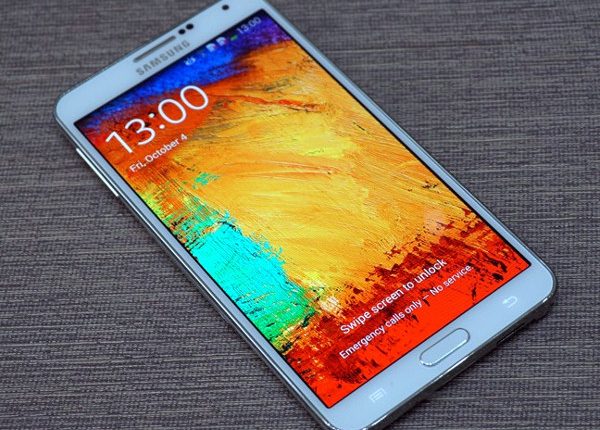 Samsung Galaxy Note 3 Repair
Do you need a Samsung Galaxy Note 3 repaired?
Your personal Samsung Galaxy Note 3 is damaged or even
cracked so you wish to gain your Galaxy Note 3 refurbished?
Compare first currently and locate the perfect value for the
needed support for your own Samsung Galaxy Note 3
and travel right to the shop.
Smashed/non-working screen

Software problems

Hardware faults

Water damage (although it is unlikely a water damaged handset can be repaired)

Handset not turning on

Crashing

Broken casing.
The staff are specialized in repairing damaged Samsung Galaxy Note 3 mobile phones to a functioning problem, and use top quality extra software tools and elements for professional outcome.
Most issues with your mobile could be fixed within 5 working days (based upon the problem and parts being in stock, the repair might be faster).
Look free to ask for an absolutely no commitment quotation for PCRC Samsung Galaxy Note 3 Repairs Nottingham with the online concern form.
You should to get a rapid reply during working from the expert staff.
The common maintenance / problems of the Samsung Galaxy Note 3
In that case is LCD Display Fix at Repair Diagnostics Camera Restore Home Button Fix up Microphone Adjust Port Refurbish Battery Restore Back cover Repair Speaker Fix up and last Vibration Motor Service.
Changing or solving the touch screen of your Samsung Galaxy Note 3 will become essential when the touch performance does not work correctly no more as an example as a result of broken screen glass (broken , damaged ) . Problem are generally that the touch screen is not going to are affected by touch totally , just put off or just while using a number of stress . Usually a broken Galaxy Note 3 touch screen cannot be fixed and must be renewed.
When you have fallen your Samsung Galaxy Note 3 into water, you must take action really fast. if at all possible eliminating the battery could help enhancing the possibility of an effective fix up . An expert examination of feasible damage of the Galaxy Note 3 is advantageous in any event. In this way dangerous water damage could be stopped or damaged parts replaced.
Usually this may also be an issue with the charger/charger wire cable or a shattered USB cable. Anyhow an expert Smartphone repair store can assist getting the problem and modify or maintain the broken parts. Repair or replacing of the Home button of your Samsung Galaxy Note 3 is important when the button stops performing as a result of damage or after dropping the phone.
Modifying / Repair the broken back cover or battery cover of your own Samsung Galaxy Note 3 is not only essential for optical factors. A short break can simply enhance after some time or it will cause water and dirt entering your Galaxy Note 3. Which may cause even worse issues for your mobile phone?
| | |
| --- | --- |
| Repair Type | Price |
| Glass Only | £75 |
| Glass & LCD complete | £150 |
| Connector/Charging port | £40 |
| Speaker problem | £30 |
| Battery Replacement | £12 |
| Headphone Socket | £40 |
| Silent / Volume Button Repair | £35 |
| Connector / Charging Port | £40 |