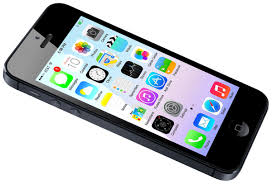 Apple iPhone Repair
iPhone Repairs Nottingham
Apple iPhone repair like iPhone screen repair and replacement services are important much more in today's smart phone world. It's completely annoying in case your iPhone isn't performing correctly , so as to retrieve in contact instantly and cost-effectively , obtain your iPhone fixed or un-locked right away by getting in touch with the iPhone Repair Nottingham.
Repair Type

iPhone 5s

iPhone 6

iPhone 6 Plus

iPhone 6s

iPhone 6s Plus

iPhone 7

iPhone 7 Plus

iPhone 8

iPhone 8 Plus

Glass or LCD

£30

£35

£45

£45

£55

£60

£70

£70
£80

Front & Back

Not Applied

Not Applied

Not Applied

Not Applied

Not Applied

Not Applied

Not Applied

Not Applied

Not Applied

Back Glass

Not Applied

Not Applied

Not Applied

Not Applied

Not Applied

Not Applied

Not Applied

Not Applied

Not Applied

Battery Replacement

£25

£35

£40

£35

£40

£40

£40

£45

£45

Speaker Problems

£35

£35

£35

£35

£35

£35

£35

£35

£35

Headphone Socket

£35

£45

£45

£45

£45

£45

£45

£45

£45

iPhone Silent / Volume Button Repair

£35

£45

£45

£45

£45

£45

£45

£45

£45
All over the UK and local to you
We have a community of PCRC Repair centers cover the size and breadth of the UK, so that you can depend on right now there becoming an expert Technician locally to manage your iPhone repair. As you need from a water damage repair, software updates, an iPhone screen changing, modding service or a microphone repair, simply give us your postcode, and choose the iPhone style from the list.
It will be possible to see several repair centers close to you , as well as their contact information and the kind of repair services they are able to provide ( generally walk-in , call-out or mail-in ) . Select the walk-in service that you take your iPhone along to the repair center, and the Technicians can repair when you wait (simple repairs such as an iPhone screen replacement or home key not functioning can often be done within an hour). The call-out service signifies the PCRC Repairs Nottingham can come to your place of work, hotel or home to do the iPhone repair. The secure mail-in service is useful if you're capable of wait a few days. Whatever service choice you prefer, the PCRC Repair provides a reasonable top quality service.
Lot of iPhone repairs near you Nottingham
Whichever model iPhone you own, the Technicians can deal with the repairs and upgrades. If you happen to own an iPhone 3G or iPhone 3Gs, maybe an iPhone 4 or iPhone 4s, through iPhone 5, iPhone 5s and iPhone 5c up to iPhone 6 & iPhone 6 Plus.
No matter what problem is done to your iPhone, the PCRC iPhone Repairs may usually give some type of iPhone repair. All smart phones are at risk of water damage and repairs of this type are numerous. A tough kick or a drop can scrape or crack your glass, so iPhone screen replacement and iPhone screen repairs or back glass replacements are frequently important. So are camera repairs , home key not working , jack port socket repairs , charger slot repairs , microphone repairs , speaker repairs and antenna repair s – the use continues .
Support services and quality repairs
There are highly-trained Technicians in any way the repair centers who are able to complete repairs and analysis, so they pleasure themselves on their responsibility customer care and quality of service. Using use just the perfect materials and replacement parts, they ensure the durability of any repairs , and also offer you software upgrades if required to keep your iPhone fully efficient .
If you want a quote for your iPhone screen repair before agreeing yourself , it's easy – click the 'request a repair quote' button and your selection of repair center will come returning to you with a precise estimate of the price of repairing your iPhone . We can assure you'll be pleasantly surprised at the competitiveness of this quote.